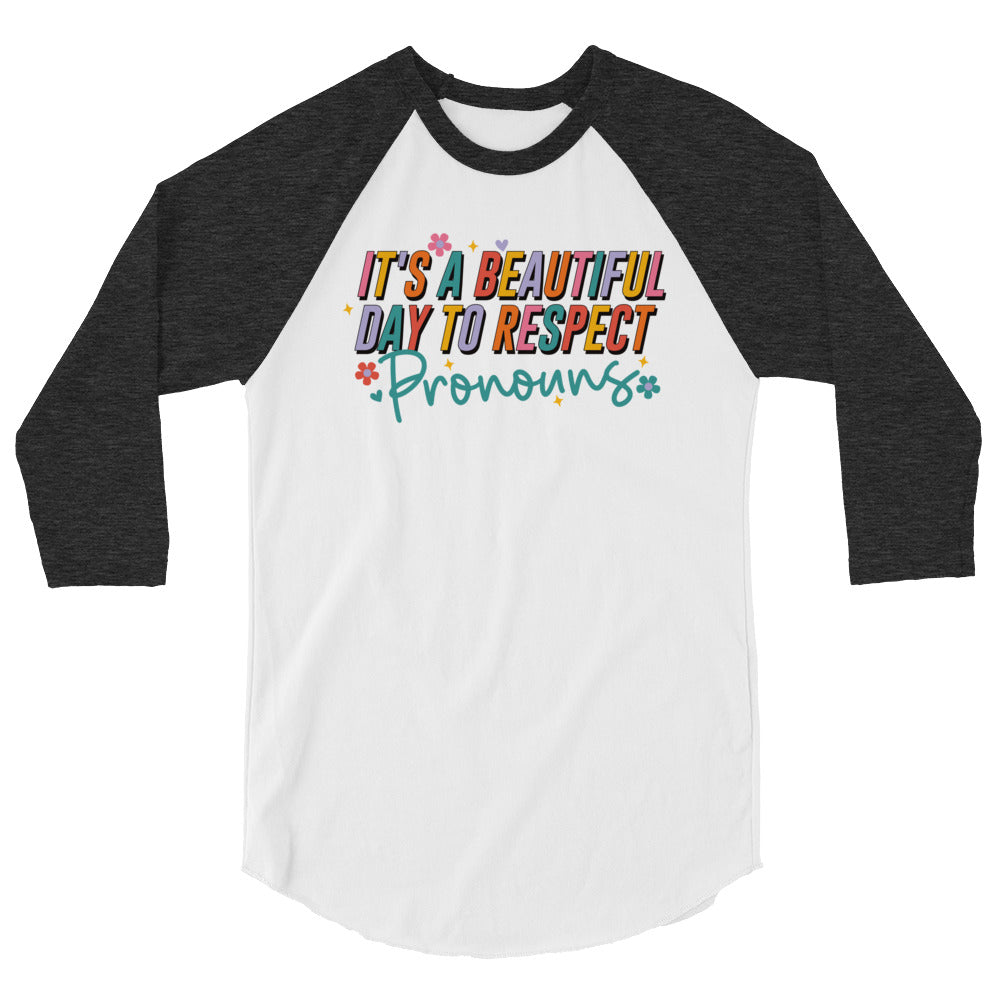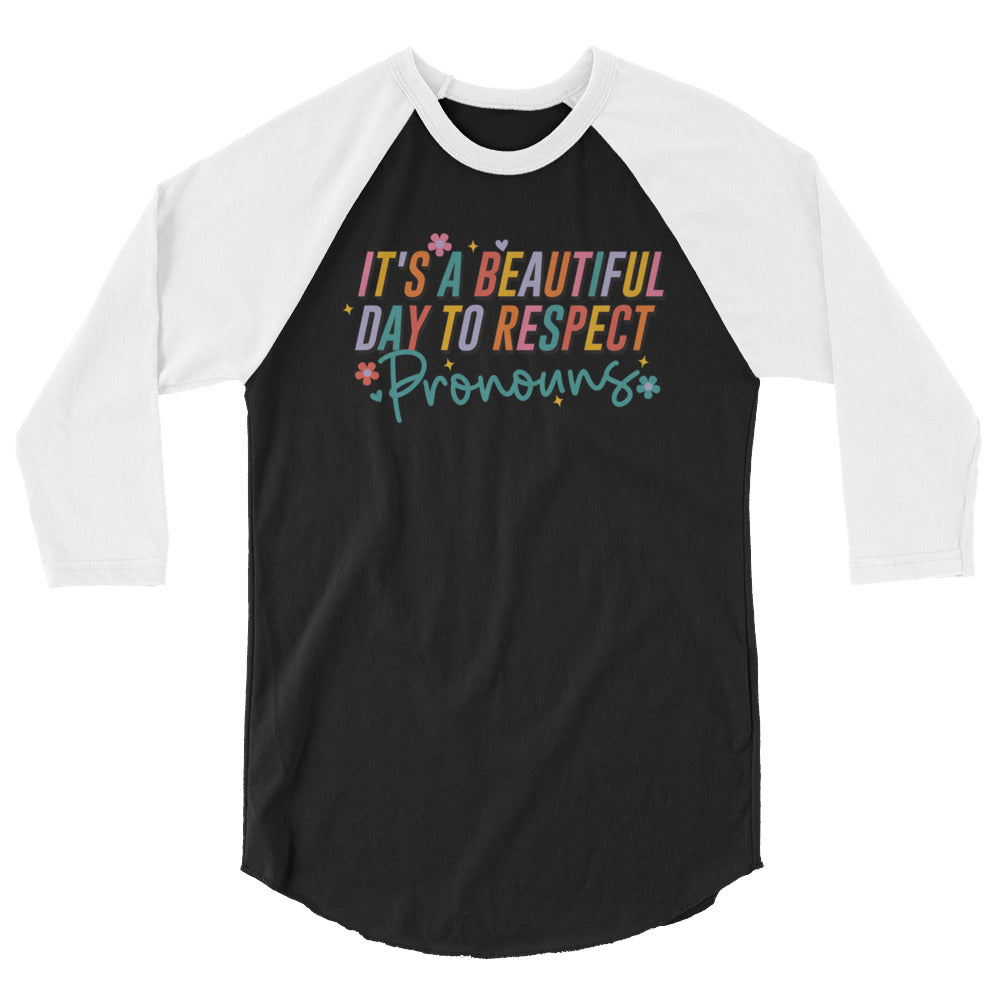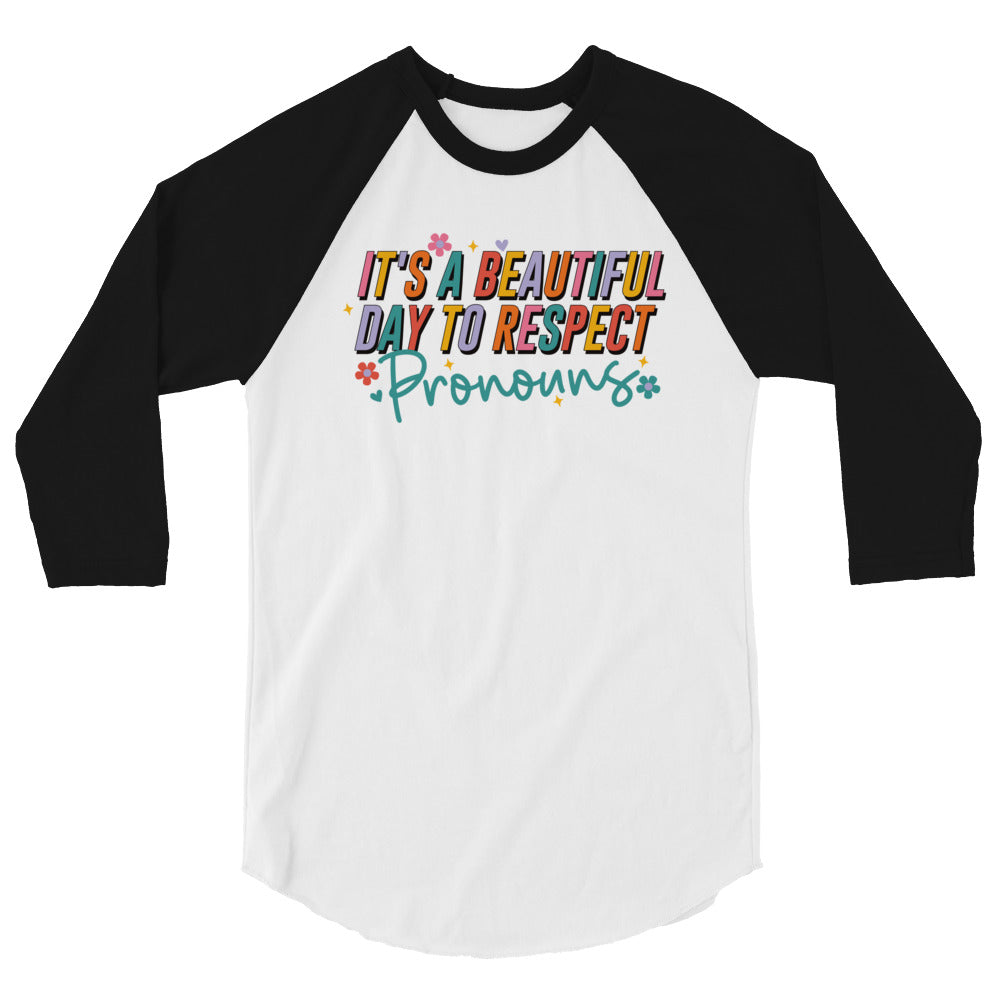 It's a Beautiful Day to Respect Pronouns Baseball Tee
It's a Beautiful Day to Respect Pronouns! Step into a world of respect and style with our Baseball Raglan. This isn't just any ordinary shirt - it's a statement piece that embraces inclusivity. Crafted with care and thoughtfulness, it's time to discover a new level of comfort and confidence.
Indulge in the luxurious feel of our combed cotton blend, designed to caress your skin with unmatched softness. Lightweight and breathable, this raglan effortlessly blends classic style with a contemporary twist. Whether you're wearing it to a march, a protest, a parade, or just out and about, you'll look great while spreading a message of positivity. Pair it with jeans for a casual look or dress it up with a blazer for a touch of sophistication. You'll look great and feel empowered.
When you purchase from us, you're not just investing in your next favorite statement piece, you're also supporting an LGBTQ+ Women-Owned Business. We contribute a portion of every purchase to organizations dedicated to justice and inclusion for underrepresented communities. Join the movement and embrace pronoun inclusivity. It's time to make a statement and show the world that fashion and social progress can walk hand in hand.
Size guide
| | | |
| --- | --- | --- |
|   | LENGTH (inches) | WIDTH (inches) |
| XS | 26 | 16 ½ |
| S | 28 | 18 |
| M | 29 | 20 |
| L | 30 | 22 |
| XL | 31 | 24 |
| 2XL | 31 | 26 |